Since I've no pictures to blog about (otaku-ing for past few weeks :/),
& since it's exactly 1 month to my birthday,
I SHALL BLOG ABOUT WHAT I WANT FOR MY BIRTHDAY!!!
Muahahahahahahahaha.
I'm
not
a bimbo okay!
Just hinting you guys what I need/want!
hehehehe.
Okay, here goes.
1. HELLO KITTY POLAROID!
2. Comfy & Big Bedroom Slippers
3. Garnier Eye Bag removal Pen
4. Bags (Japanese/Korean Style)!
5. Black & White Eyeliner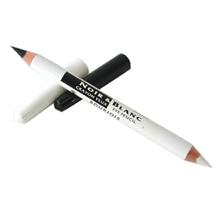 6. Dolly Wink Nudy Lip gloss
7. Comfy Fluffy Hoodie!
8. More Clothings!!! (Japanese/Korean/Taiwanese Style)
9. Raining Boots!
10. Vest/Skirts! (Japanese/Korean Style!)
There, 10 items!
WAKAKAKAKAKAKA.
I've a lot of things I want actually, but all damn pricey!
o(>_<)o ♥ hehehehe, I know I sound damn bimbo here. BUT IM NOT OKAY!!!
ありがとございます~