Hello Everyone!
Especially to Music (Chinese) & Original lovers out there!!
I've got to introduce this really talented girl here.
Mint Leong
The first time I heard her sing at Kbox, I was really amazed at her vocals.
It was sweet and clear and really bright.
And after getting to know her more, after the showcase preview, I found out that..
SHE ACTUALLY WRITE ORIGINALS.
As young as when she was 12! Wow.
It's really rare nowadays to find singers that are
Pretty, Good Vocals, Talented (Write Songs)
Lastly, REALLY FRIENDLY and NOT A BIT OF ARROGANCE.
This is one of the song written by her, performed during her first Showcase.
玩具国王.
The lyrics are really cute, and can you imagine?
She wrote this when she was 12. Gosh.
SO YES.
THIS POST IS ABOUT
Proudly brought to you by "All About Eve Bar" & "Mint Leong"
What can you expect from this Showcase?
6 cover songs performed in a brand new arrangement by the All About Eve band & Mint.
With addition, 5 originals done by Mint herself and 1 by the bassist Desmond.

During the Media Preview, I've heard 3 of the originals.
And to be honest, it was really great. Especially the one written by Desmond, "Sofa".
The originals left me with deep impression.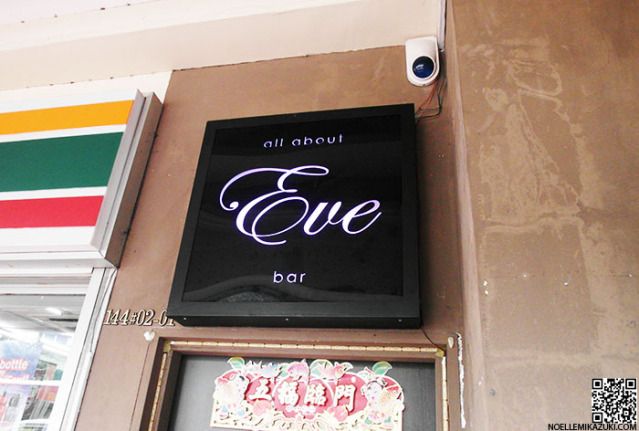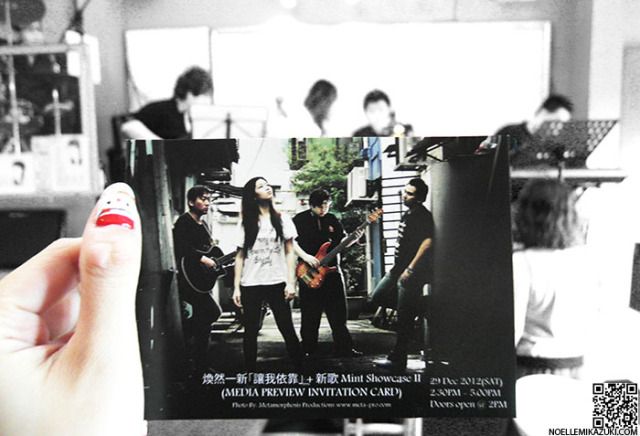 Media Preview Card.
DAMN NICE RIGHT, don't be jealous!! Hehe.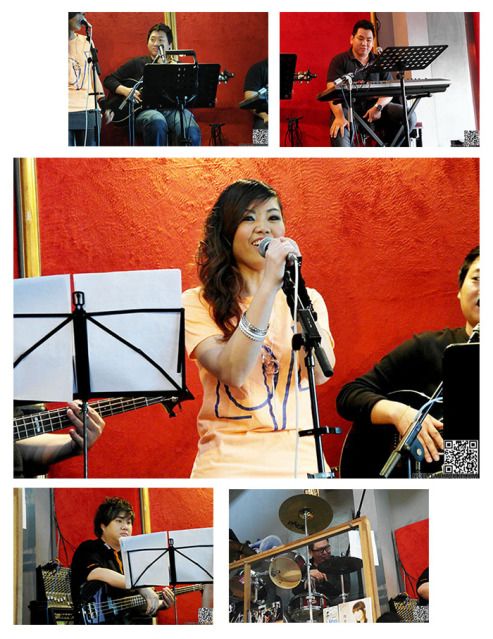 The band.
Won Tin Loong (Music Producer for Mint Showcase II & Guitarist)
Hng Wei Wen (Drums)
Desmond Wong (Bassist)
Chan Yiyang (Keyboardist)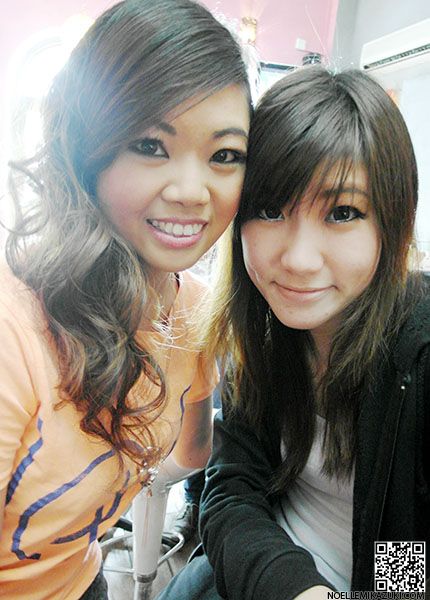 Picture with the superstar!!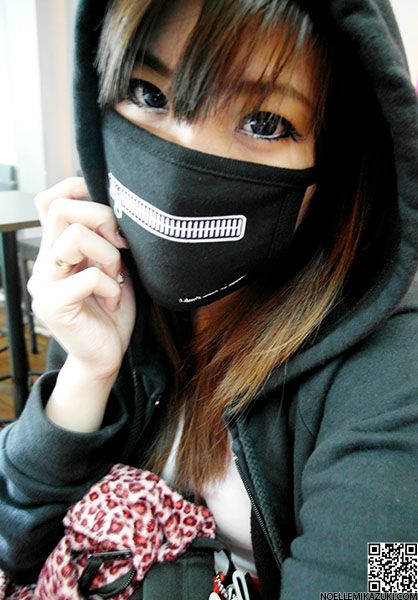 My #OOTD.
Waahahhahahahaha. Super AG I know.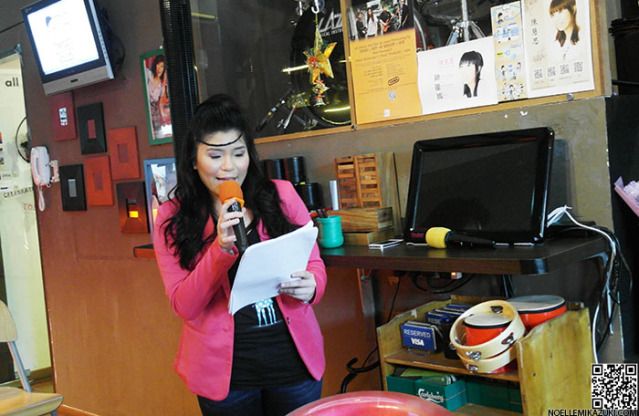 Emcee, Jessica.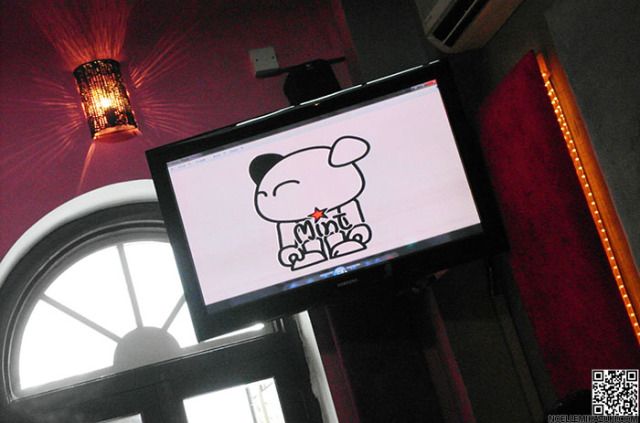 Cute Mint Bear/Bubble/Dog.
LOL!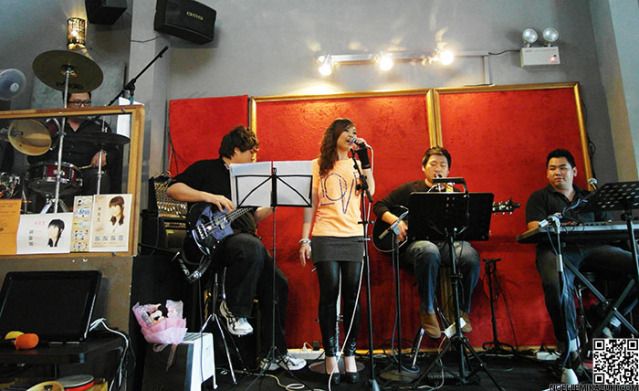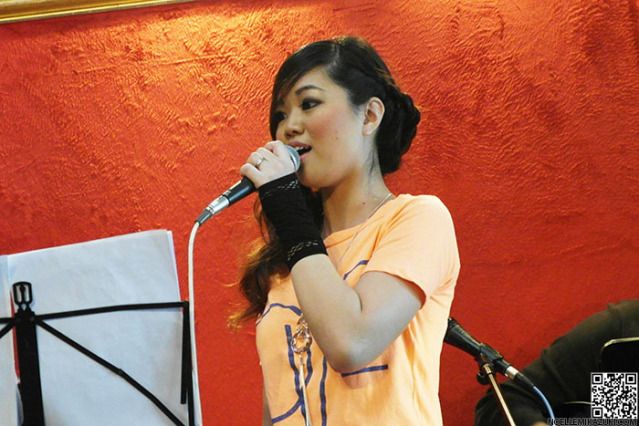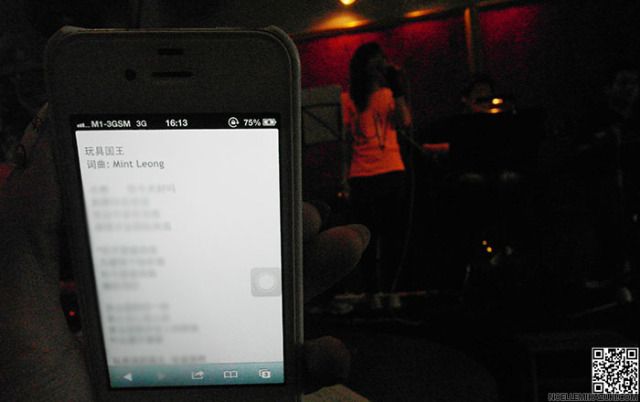 Lyrics book would be provided on the day itself! :)
Surprise flowers from William! :)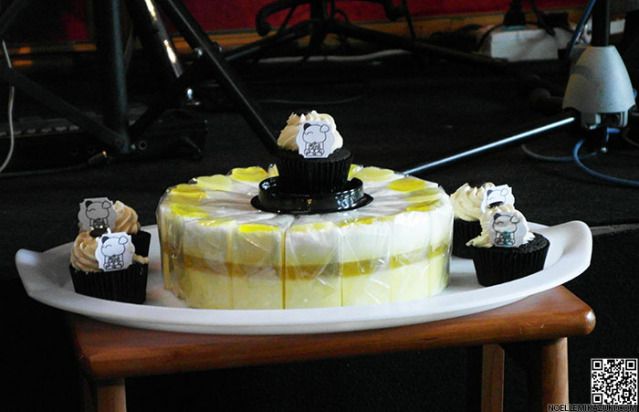 Cake cutting ceremony!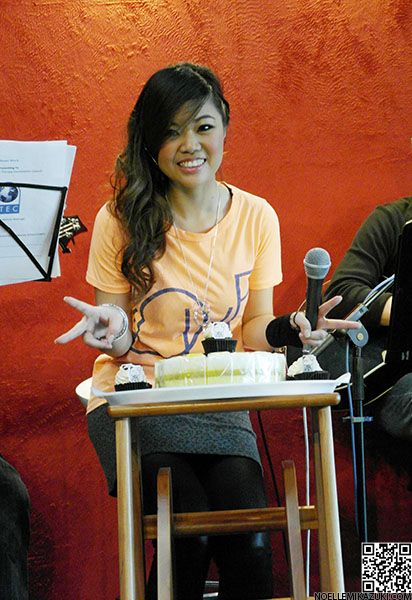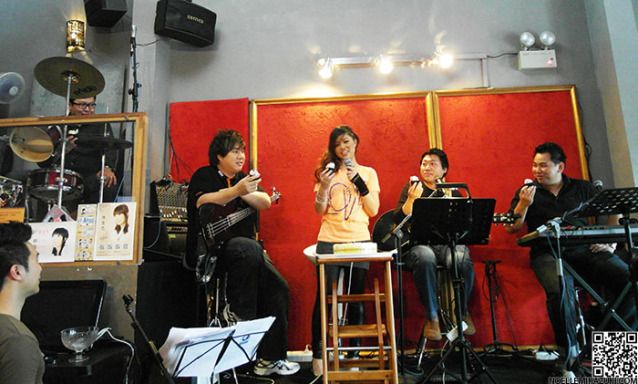 Toast with Cupcakes!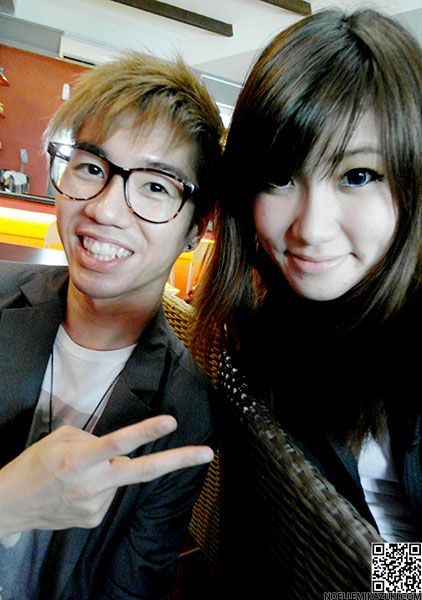 W/ le 900!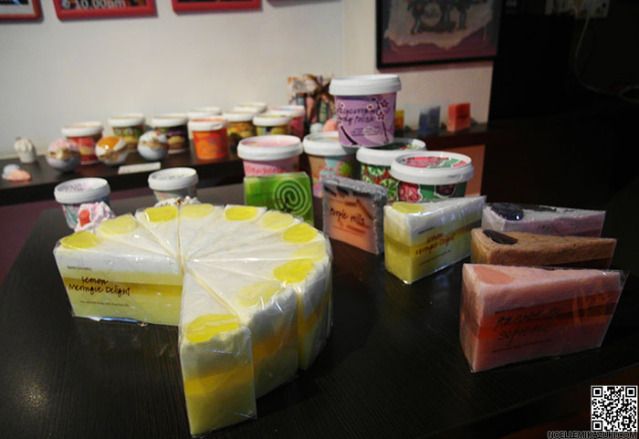 Looks super delicious right!
BUT WAIT,
these are not edible!!
They're actually shower gels & lotions!
Brought to you by www.shea.com.sg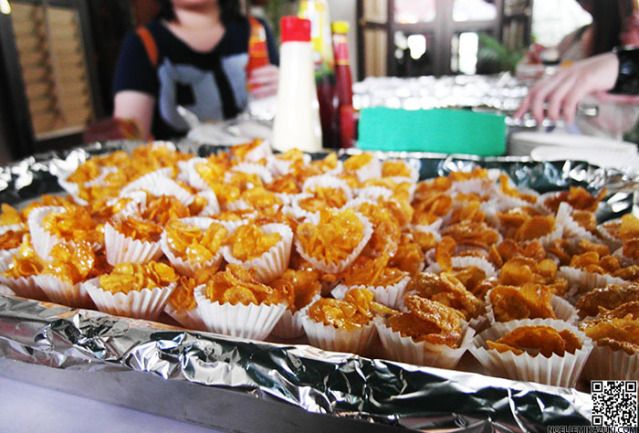 Super addictive Honeyed Cornflakes made by Mint herself.
I WANT MOREEEEEEE.
Baileys & Chocolate Muffins
By

www.facebook.com/creamerybutter12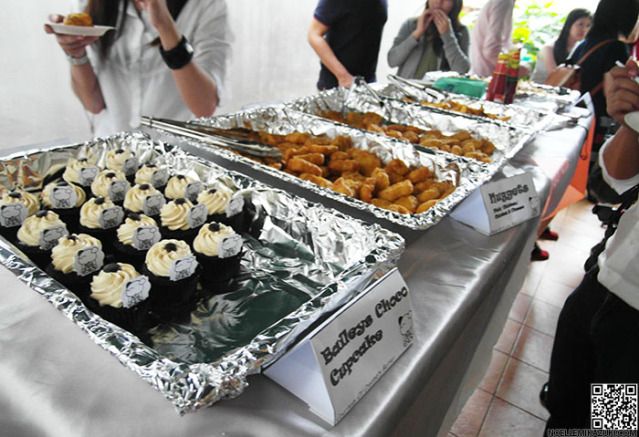 More Details of Mint Showcase II:
12 JAN 2013 (SAT), 1pm to 4pm
13 JAN 2013 (SUN), 1pm to 4pm
Online registration : S$22/ticket
At The Door : S$25/ticket
Please fill in this FORM to reserve your tickets now.
(PS: Include Hashtag:

#MintShow2

in your tweets!)
Do follow her twitter/instagram (@Mintleong) for more updates
And of course, her blog:
GET YOUR TICKETS NOW!!