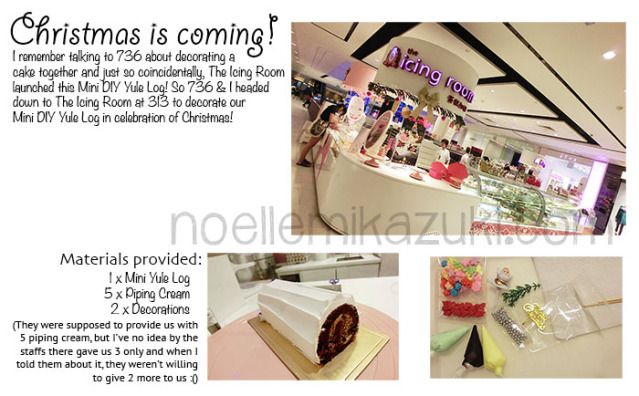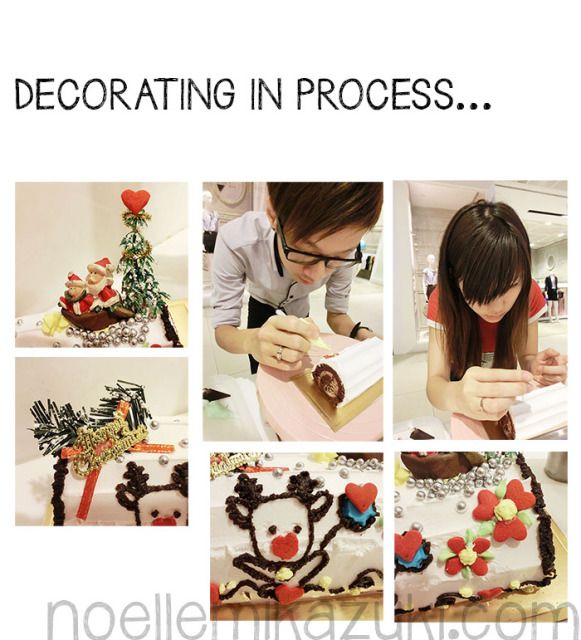 And this is our hard work!
.
.
.
.
.
.
.
.
.
.
.
.
.
.
.
.
.
.
.
.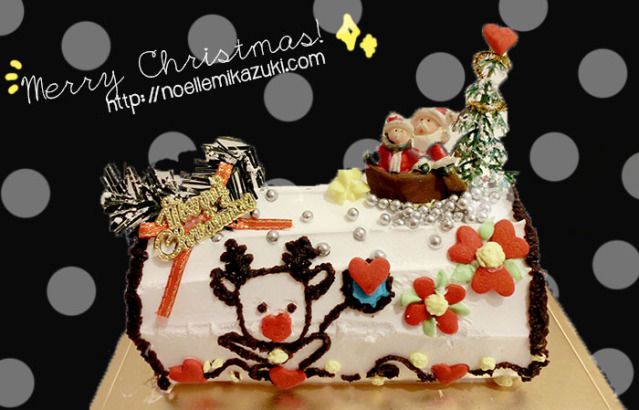 Isn't it pretty?
Do vote for my Yule Log
here
on The Icing Room's Facebook Page!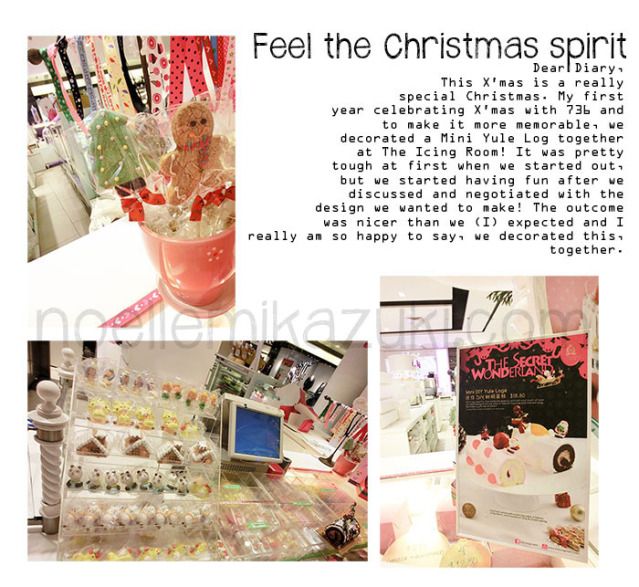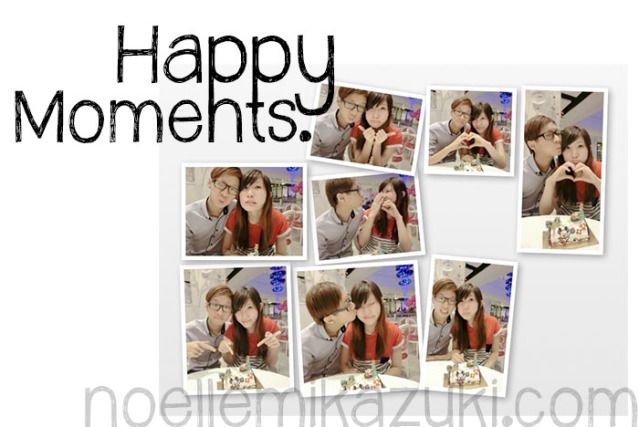 736 & I decided to dine dessert in as we were pretty hungry after decorating the cake!
The atmosphere at 313's The Icing Room was really cosy and sweet :)
Feeling tempted and excited about decorating your very own customised Yule Log too??
You could choose either a Strawberry/Chocolate cake to decorate
(Strawberry has pink coating, Chocolate has white)
Each of this Mini Yule Log are priced at only $18.80, incl. the above materials shown in the picture.
You could also purchase other cute decorations there, many to choose from!
And now, there's a contest held by The Icing Room "Who has the Best DIY Yule Log?"!
All you have to do is..
You'll stand a chance to win attractive prizes like the newly launched iPad Mini!!
Or Canon IXUS, Selphy Printer, USS Tickets, RWS Vouchers, Movie Tickets, and many more!!
So what are you waiting for?
Head down to any of The Icing Room now to decorate your very own DIY Yule Log!
HAVE FUN!!