Hellooooooo people!
Having a clue on what I'm blogging about today?
.
.
.
.
.
.
.
.
.
.
.
.
.
.
.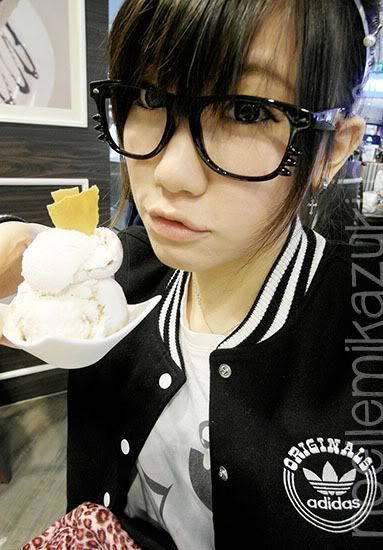 Yes, You scream, I scream, we all scream for.....ICE CREAMS @ Seventh Heaven!!
Thanks to
Mr Style King
, I was able to attend this Ice Cream Tasting session at Seventh Heaven!!
Everyone loves ice cream, don't you?
But what's so different about Seventh Heaven's ice cream?
THEY ARE MADE OF NATURAL RAW MATERIALS.
The alcoholic flavours are made of real alcohol (not flavourings), their brownie bits, caramel etc.
All made by themselves!! Which makes the ice cream taste really different from the rest!
Also, Seventh Heaven's ice creams are Full Creamed.
Yes, you might say, super fattening.
But since you're sinning, might as well make it worthwhile right? Hehe!
And the atmosphere there was so cosy!!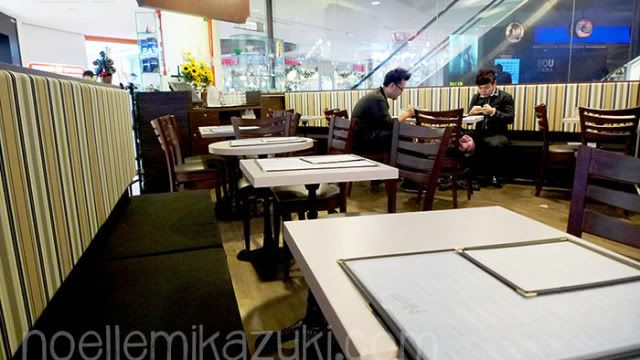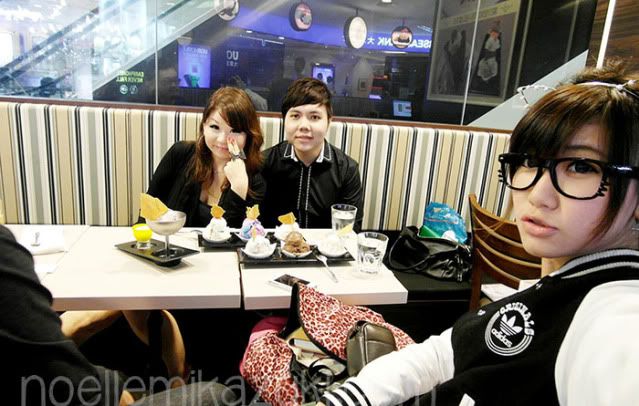 Zerika & MSK :)
And here comes the ice creams!!!
(Silent screams inside*)
ALL SET TO NOMNOMNOM!!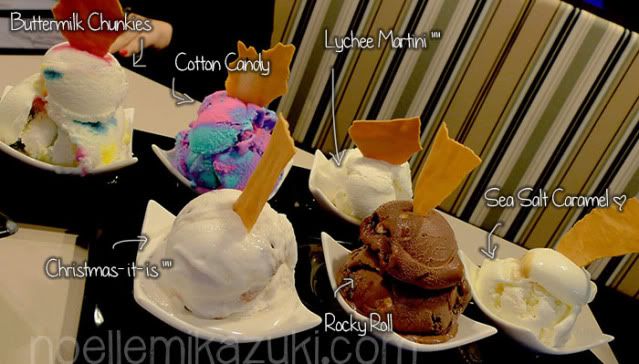 Flavours with "" is alcoholic, and the heart is my fav.
You might be wondering..why is there a flavour called..Christmas-it-is?
This flavour was created along with the festive season coming up!! It tastes like Xmas fruit cake!!
Pretty cool isn't it?
They do have special flavours that are introduced for a period of time only for seasons!
So.....do stay tuned to their Facebook to know the latest updates!!
Seriously, there's too much to say of each flavour that it'll make my post super wordy.
But in short, the ice creams there are all very unique and tastes super nice!!
My fav for this would be the Sea Salt Caramel and Rocky Roll!
(Rocky roll has marshmallows in 'em~!)
Super attractive colours!!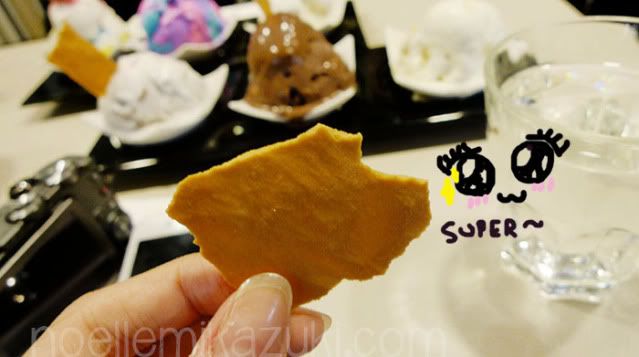 And their biscuit is super super super nice!!
Best ever I've tried in Sg.
(I felt so guilty cause it was so nice, I ate like 90% of the biscuits!!)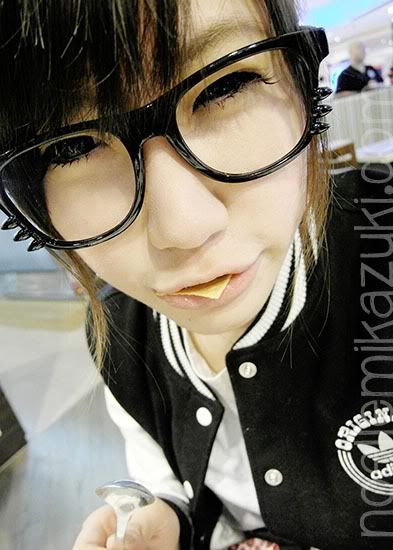 Happy me munching on the biscuits!
And then we got to choose 3 more flavours to try!!
OVER 40 FLAVOURS TO CHOOSE FROM,
TELL ME HOW TO CHOOSE!!
Every one of them seemed so tempting!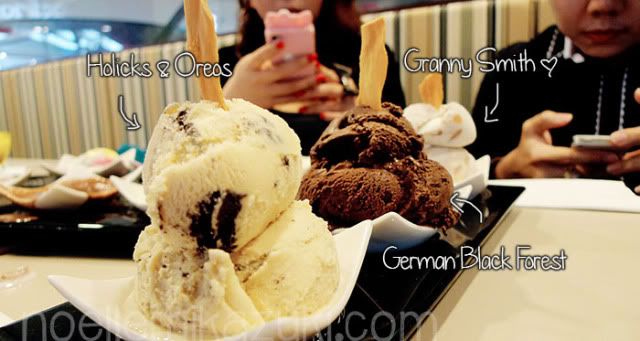 So these are the 3 we chose in the end!
AND I SUPER LIKE THE GRANNY SMITH.
It was cream cheese with apple bits!! Had the cinnamon taste which is...YUM!!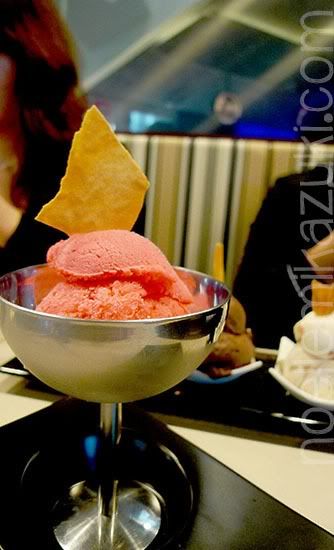 Red Velvet Cake + Raspberry Ice cream base!
A lil sour for me, but it was sweet tasting :)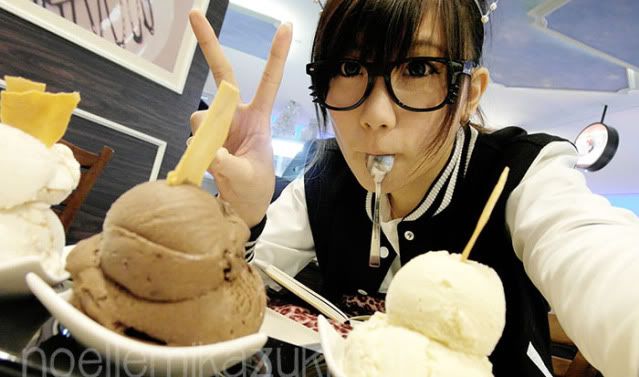 Camwhoring with the Ice creams!
(And going crazy inside!!)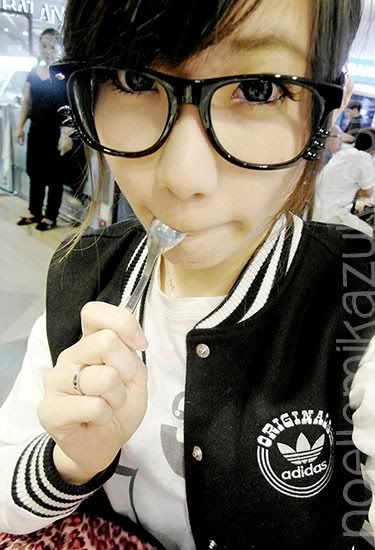 MY SUPER HAPPY FACE AFTER NOMMING THE ICE CREAMS!
*OH YES,
Did you know that there's a Holy Grail "Challenge" at Seventh Heaven
If you can finish 30 scoops of Ice cream within 25 minutes, you can get it on the house.
YES, FOR FREE.
Go try it!!
Heard that only ONE person manage to do it.
(Of course, if you're unable to, you foot the bill. lol!)
Group photo w/ Jason, Zerika, Mr Style King! :)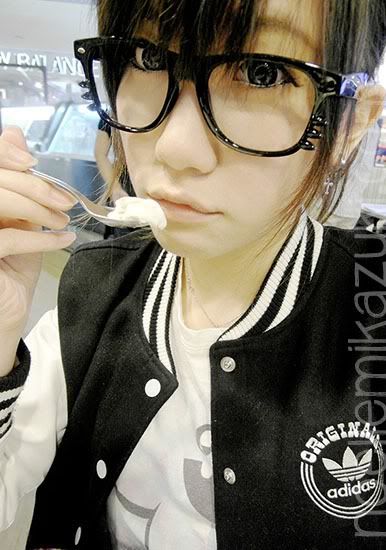 Want some?
Head down to Seventh Heaven now to satisfy your cravings!!
( YOU KNOW YOU WANT TO !! )
Katong Outlet:
I12 Katong Mall, #02-07
112 East Coast Rd
Singapore 428802
Tel: 6227 7787
Gardens by the Bay:
Between Flower Dome and Cloud Forest
**Lesser flavours available, but there are unique floral flavours that are only sold there
**ADD ON**
GOOD NEWS GUYS!
There's gonna be a new outlet coming up in January @ TOWN!
So stay tuned to their Facebook page to know their latest updates okay!
BYE.
(P.S. I feel like going back to eat some right now after typing this post. Omg.)