HELLO FOLKS!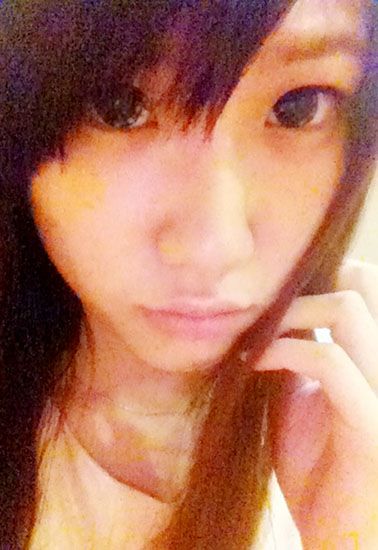 I went for eyelash extensions today!!
From the service, to the results, to the price. Horrible.
Ok, so I bought a coupon from
Groupon
previously for both my mum & I.
Wanted to try out eyelash extension so I don't have the need to put any mascara/fake lashes.
But my experience with
D'amour Beauty
was
horrid
.
Horrendous.
1.
When I reached, the "beautician" kept downgrading the package that I've bought. Saying that it will look very unnatural and ugly etc. So she persuaded me to upgrade to another package where it costed $98 for a more natural looking lashes.
So OK, fine.
I went with the $98 one.
(FYI. the voucher already costed $38, with the value of supposed $68 according to her. So I topped up $30)
For this, I wouldn't count it as scam as I didn't really try the original one and was somehow convinced by her to get the more expensive one as she described the other to be so fake and unnatural.
2.
Before I started on the lash extension, she told me that my eyebrows needed a slight trim.
And without telling me it's chargeable, she misled me by telling me she did it for my mum too.
So I went ahead to allow her to trim my brows.
Which later after the whole session, she charged me $10!
Like seriously??
I'm so pissed cause she didn't mention to me it's chargeable.
Because if I know it is, I wouldn't have done it cause I just accidentally chopped off one side of my eyebrow while being itchy handed the other day!
So I'm literally paying $10 to trim one eyebrow.
ONE ONLY.
(P.S. Outside's normal pricing is like only $5??!)


Ok NVM.
3.
SHE KEPT RUSHING MY MUM AND I.
KEPT RUSHING AND SAID SHE WANTED TO GO HOME ALREADY.
When my mum and I finished our sessions, it was only 7:15PM.
And they were supposed to close at 8PM.
WHAT IS THIS???!!
SERVICE BAD LIKE LS.
4.
Ok, previous few. NOT SO BAD.
Now to the seriously horrible part.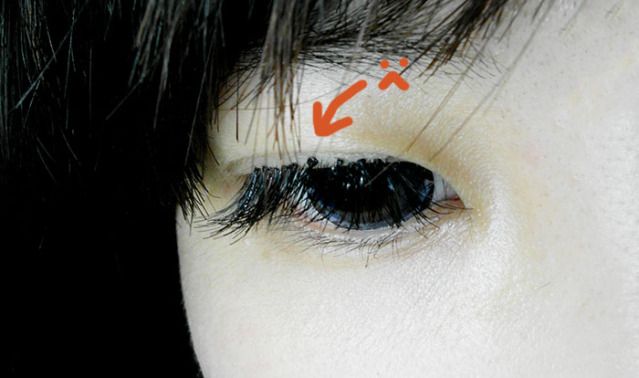 WHAT IS THIS right.
I googled and found out that eyelash extensions should be bonded to the real lashes.
AND OK, even if some didn't, WHO WILL DO UNTIL THE GLUE IS SO VISIBLY OBVIOUS??!!
Her workmanship was so bad.
Or rather, it feels like she's not even serious in it.
I told her about it but she didn't give a damn and just simply shove me with some stupid excuses like it would go off after a few wash (which obviously didn't after all) and expected me to live with that. (super pissed off)
5.
Another part of her POOR and LOUSY workmanship.
The glue got stuck onto my lower lashes!! And she didn't even notice/wipe off for me.
And when I was home, I tried to take it out and a few of my lower (super limited) lashes dropped out.
DAMN ANGRY CAN??!
6.
AND Because I think she's in such a (idk why) damn rush,
She didn't even inform my mum & I to not open our eyes during the process!!
And both my mum & I opened (naturally when she tapped our foreheads) and the glue got in our eyes!
Like damn super pain and angry can!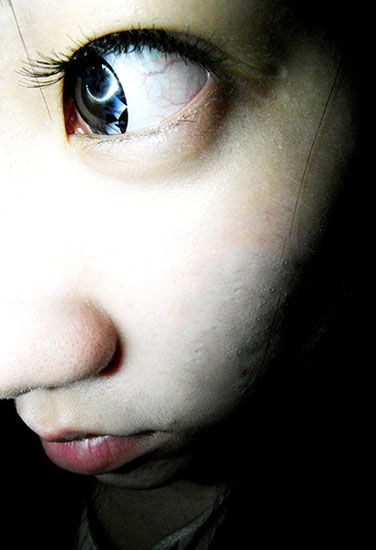 See my eye!! This is the not so red picture already!!
7.
After the whole entire session, she tried promoting another package to both my mum & I (which we totally are so not gonna get it after the super bad experience?!) and once we said we're not getting it, her face literally changed and didn't even send us out of the door. Like, seriously??
What I'm so angry with was her attitude, like she just want to faster get it done and over with!
Must admit that from SOME angle, my lashes does look pretty nice.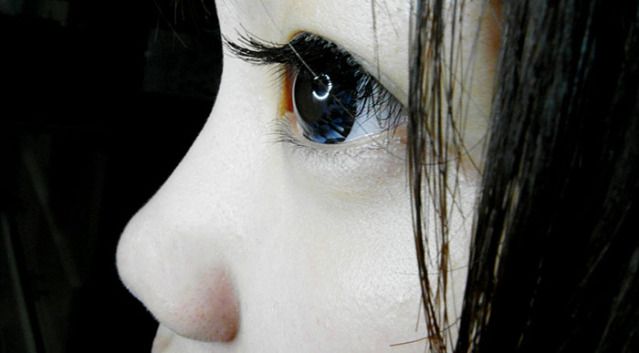 But frontal view, the glue is so obvious it looks so ugly!
Additionally, I feel that if they're just gonna glue like this, might as well I just use a normal lash and glue on myself right!! She said we cannot use make up removal on the extensions. Exactly like normal lash??! wtf.
And they even wanted to charge us $28 for washing fee.
(To "wash" the lashes away)
LIKE WHAT? Shouldn't it be in the package? Or like FOC??
Anyway, here's the obvious verdict of the review:
Atmosphere - 9/10
The place was rather quiet and relaxing with nice interior design. Looked very high class & professional.
Service - 1/10
Why I gave 1 and not 0, because at least that lady knew how to sweet talk. But besides that, big NO.
Workmanship - 3/10
Firstly the ugly glue, then the glue on my lower lashes, and my eye hurts so much even now!! Which I think is super abnormal cause I read Xiaxue's blog saying that it shouldn't hurt or affect the eye at all!
Price - 2/10
It's considerably cheap. But comparing the quality to this price, NO.
Overall - 1/10
DO NOT RECOMMEND THIS PLACE AT ALL.
I'm so sorry. One time is enough for me to judge this place. I'm not coming back again.
I seldom, or rather never, made such a bad review of any store before.
But this is really unacceptable!!
I paid a total of $38 (the groupon) + $30 (top up package) + $10 (eyebrow trimming for fuck).
AND THE QUALITY IS LIKE HORRID.
Felt super cheated??!
Anyway, I'm doing up this post so that others out there will know of my experience too!
I tried googling for their reviews online before buying and even before going down today but, none.
So, I'm doing this review.

I HAD A HORRIBLE EXPERIENCE AT D'AMOUR BEAUTY.
I HAD A HORRIBLE EXPERIENCE AT D'AMOUR BEAUTY.
I HAD A HORRIBLE EXPERIENCE AT D'AMOUR BEAUTY.
I HAD A HORRIBLE EXPERIENCE AT D'AMOUR BEAUTY.
I HAD A HORRIBLE EXPERIENCE AT D'AMOUR BEAUTY.
I HAD A HORRIBLE EXPERIENCE AT D'AMOUR BEAUTY.
I HAD A HORRIBLE EXPERIENCE AT D'AMOUR BEAUTY.
I HAD A HORRIBLE EXPERIENCE AT D'AMOUR BEAUTY.
I HAD A HORRIBLE EXPERIENCE AT D'AMOUR BEAUTY.


Just in case Google does not pick up my blog cause the keyword is too little.
Chaos.