Hello everyone!
I'm here to blog about something really really cool today!
Might be a lil wordy but trust me, it's gonna be really cool.
Ok, believe many of you have drank Redbull before right?
(If not, do try it! It tastes really nice. Personally like to mix it with Coke.)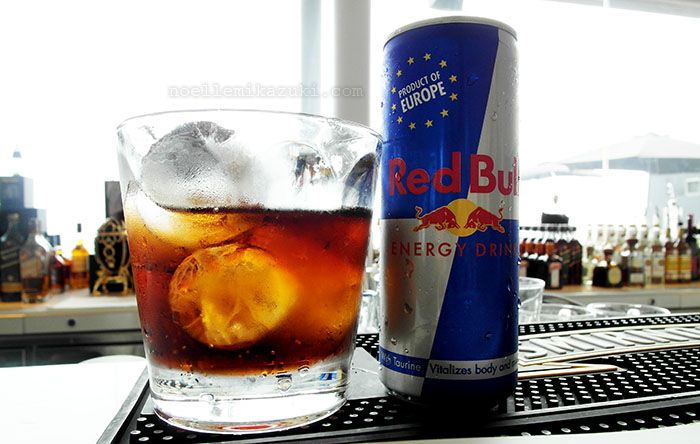 Anyway back to the point.
Redbull has endorsed many different athletics in achieving their dreams.
Such as Wakeboarder Sasha Christian from Singapore, F1 racer Alexander Albon, Volleyball player Vicky Arvaniti, and many many more.
But today, I'll be mentioning about this very cool daredevil.
Believe daredevils out there too would've heard of him before.
He's well known for his free falls base jumps.
His lowest base jump was at the statutory icon of Rio de Janeiro, Christ the Redeemer statue. (95 feet, equivalent to est. 29m) Up to his highest base jump at Taipei 101, 1669 feet!
How cool is this!
And now Felix is gonna challenge a base jump at the edge of space!
I've no idea how to put in words this, so watch this video.
When I watched this at the #RedbullStratos event, I was literally lost for words.
This is something that is going to happen, FOR REAL.
Preview of what's going to happen:


Concurrently feeling afraid that it might fail (touchwood) cause it'll mean Felix will lose his life,
I'm feeling really excited cause we might be able to witness history in the making!!
And you can be part of this too!!
Do stay tuned to their channel as they show it LIVE.
Yes, not kidding you. L.I.V.E.
When will it happen?
9.10.2012
8PM (+8GMT) Singapore Time!
Do stay tuned to their sites for any updates:
I'll update more about my iFly experience on the next post when I get all the photos!
Personal comment: The iFly experience was really awesome. And scary at the start then it gets really fun! However if it really happens in real life, I'll surely freak out. So I really can't imagine and am looking forward to Felix's jump at the edge of space!
DO CAMP AT THEIR YOUTUBE SITE TO WATCH THIS LIVE WITH ME K.