Disclaimer:
Pictures without my copyright are either taken from
http://uncletehpeng.blogspot.com
or from
Spooktacular
's media. Didn't take much photos as my camera flash was not working well and I gave up on it, lol.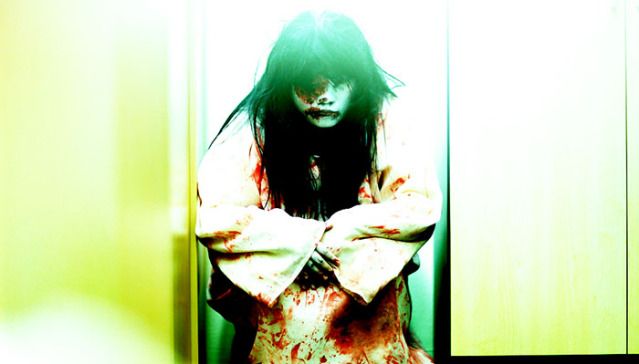 Did that scare you?
[WARNING]
Below post might be unsuitable for Children under 12 (though I doubt I'll have readers under 12) due to possible gore/horror/frightening pictures that might cause disturbance and sleepless nights.
I WENT FOR SENTOSA'S SPOOKTACULAR.
And for the very first time ever, they open and allowed crowds in to the very well known and rumoured haunted since WWII, FORT SILOSO.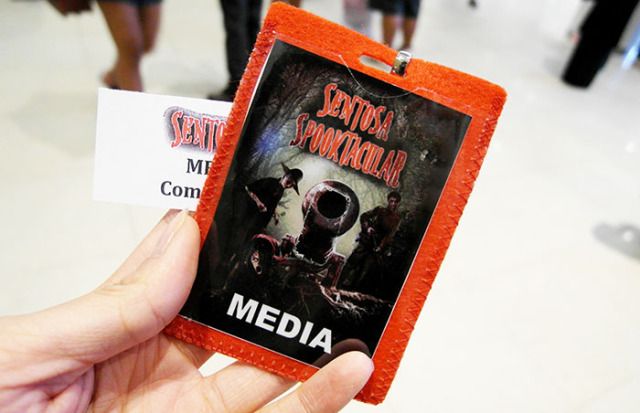 Another event lanyard to the collection :)
Went w/ my XB!
And met up with Uncle Tehpeng & Tifanny too!!
Was welcomed by this skeleton at the entrance, how cute!
(Supposed to be freaky but I found it relatively cute, hehe.)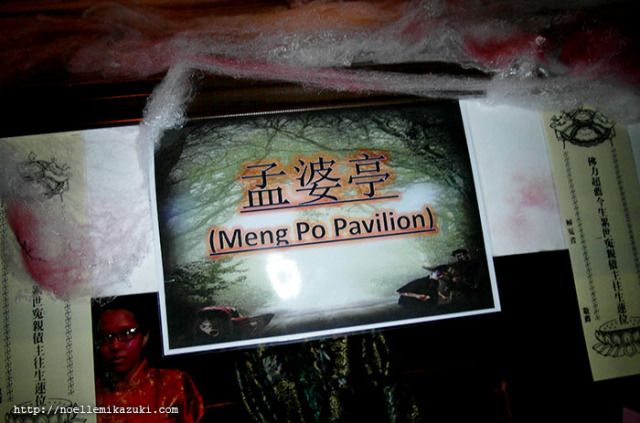 Starting to freak out already?
This is the Meng Po Pavilion.
And for those who don't know what this is, this is actually the place (myth/fiction/non-fiction) where spirits, after they die (duh?), go pass this bridge and drink this soup by Meng Po (Granny Meng).
Only after drinking this that they are able to carry on to go on to their next life.
Now, get ready for really gore/freaky/scary/frightening pictures.
(Not gonna post too many so as to not spoil your fun on your trip down!)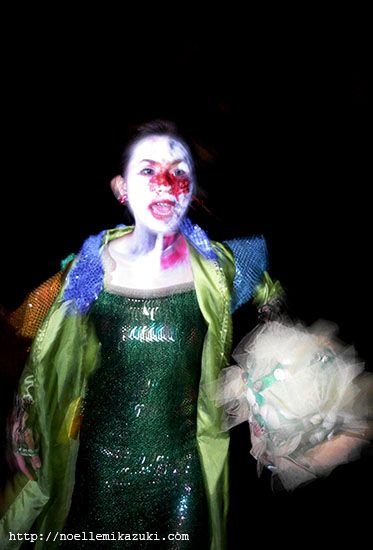 Chinese Palace Ghost~
This security guard reminds me of Resident Evil, lol.
The trails:
Felt like you boarded a plane to Thailand!
And you're greeted by the most unique stewardess, Kapkunka~
BAPOKS, wahahahhahaa.
(If you don't know what's Bapok, it's like "Lady Boy" which is very popular in Thailand)
Foetus, freaky!
Ong Bak(?)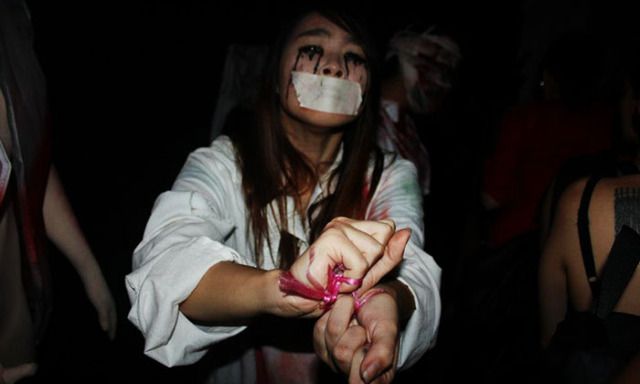 Now you know who's moving that cup when you play that game.
F.R.E.A.K.Y.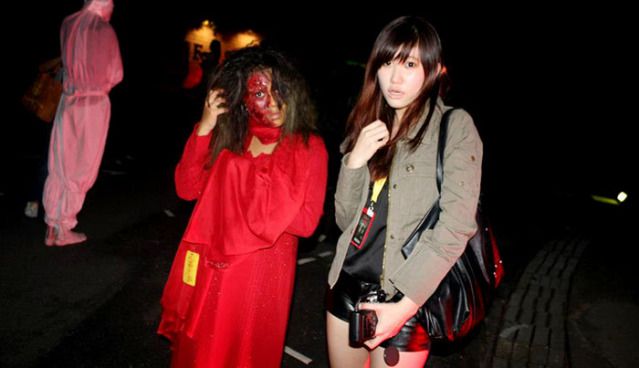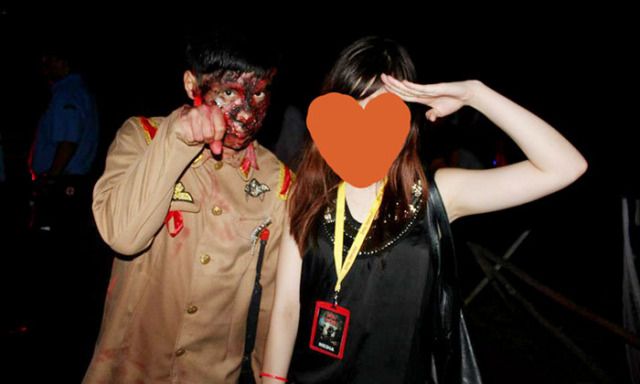 Didn't want to upload this picture cause I look like shit in it.
But this "Japanese Soldier" is too cute!! He did the Nyan pose, lol!!
Find this familiar?
I know about this "famous ghost" through Incredible Tales!
(Tried to find the clip online but don't remember which episode it is)
There's also a "Ghost" Musical performance where the "ghosts" dance to the latest hits!
Somehow this guy reminds me of Joker + Bad Character from Spiderman
So how are you feeling already?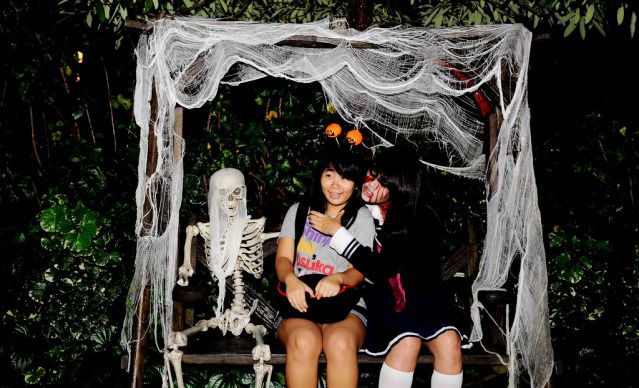 Chilled like this girl?
Or freaked out like her?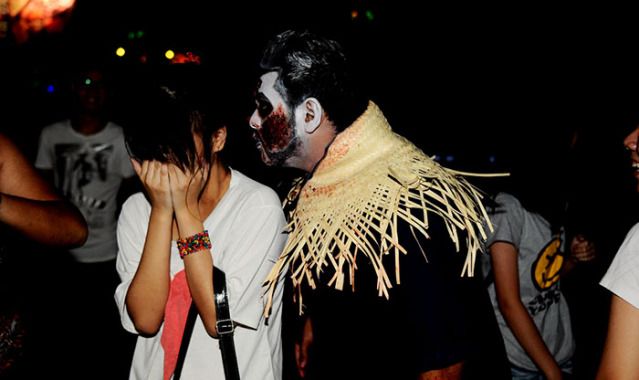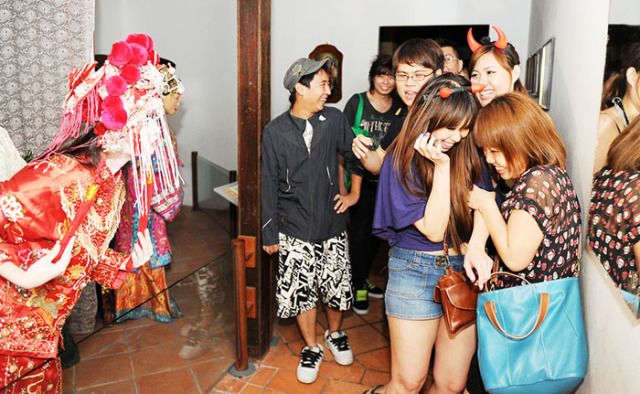 Looks really fun right? :)
Come down to Sentosa's Spooktacular to enjoy screaming and have a night of fright with your friends!
Dates: 19-20th October, 26-28th October
Time: 1900-2300h (Last entry into Fort Siloso at 2200h)
Venue: Fort Siloso
(In case you don't know how to get there, take a subway to Harbour Front MRT and go the the top level of Vivocity. Beside the foodcourt there, you'll see the monorail into Sentosa. Just take to the last station - Beach Station. Then from there, take a shuttle bus to Fort Siloso!)
Prices:
Standard Rate - SGD$48 (All dates)
Student Rate - SGD$28 (Only for 19th & 20th Oct)
Fast Pass - SGD$25 (On top of Admission Ticket) - Highly recommended by Me!!
Kia Gui (Scared of Ghost) Pass - SGD$10 (Only limited to entry, no admission to horror trails)
Sentosa Islander will also have a 15% off (Limited to 4 tickets)
Do head down early as the first 100 pax who goes through the first trail will have something special :)



Group photo to end the post !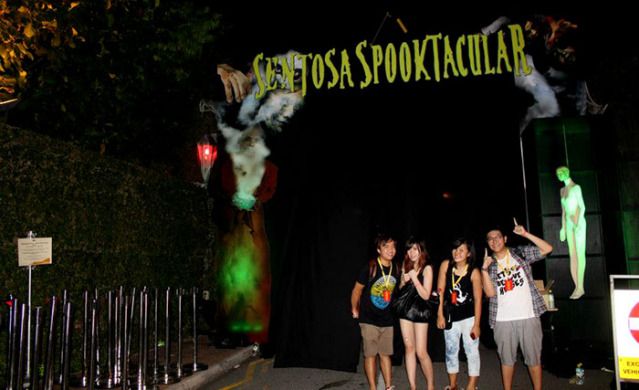 So.........
"SEE YOU THERE."