Whattttsssuppppppppppp yo.
Do you guys remember me posting & asking
"LIKE THIS STATUS IF YOU LIKE SNOW ICE TOO"
And I'm pretty happy that many of you guys liked the status!!
Cause yes! I'm here to introduce you a Snowflake Dessert Cafe,
263 Tanjong Katong Road,
#01-03, Suites@Katong Singapore
Singapore 436050
Nearest MRT: Dakota (Circle Line)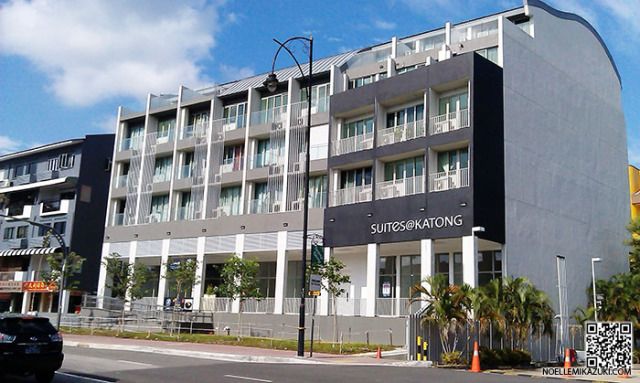 Ok, let me do some introduction on this place first!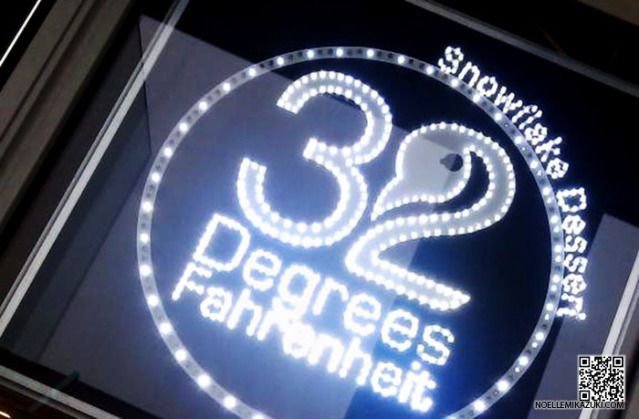 Apparently, I believe that many of you have heard of 32°F before as this is not a new brand.
32°F's founded in 2008, but they've been operating at other outlets which has ceased operations.
AND THEY'RE FINALLY BACK AGAIN!!
(***Hoorays!!***)
For those of you who have not heard of this Snowflake Dessert Cafe before,
READ ON AND YOU'LL TOTALLY FALL IN LOVE WITH THIS CAFE!
(P.S. I'm a super fan of Snow Ice ever since I tried it in Taiwan 5 years back!!)
Interior of café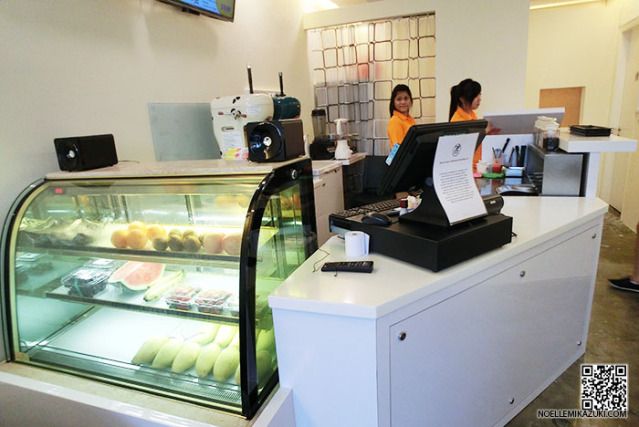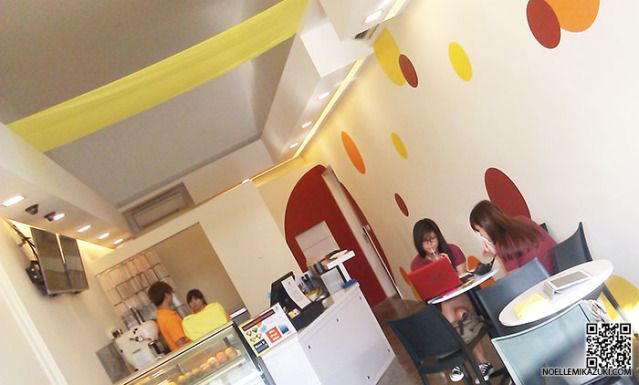 Look at how cosy and comfy it is!
There're SOFA seats there too (for larger group).
And before introducing the Snow Ice Desserts,
I want to share this very interesting info that made me distinct 32°F from any others.
The ingredients used to make these snow ice flavours are all NATURAL INGREDIENTS.
From the flavouring, down to the colours etc.
Major love point!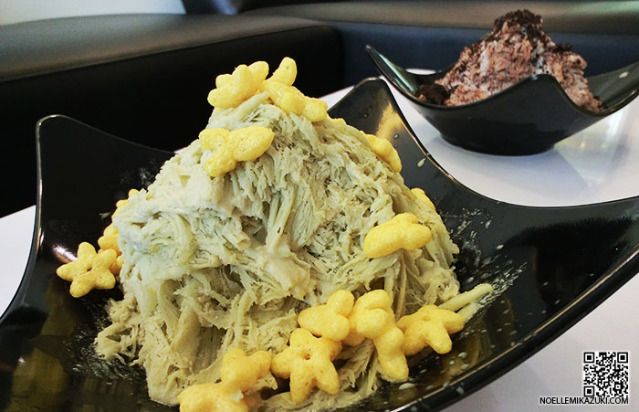 Green Tea - Standard 6oz
SGD$4.50
For all you green tea lovers out there, this is a MUST TRY.
The mocha taste is strong but not too sweet!!
And I love how the flavour just melts on your tongue when you put it into your mouth.
You can choose your own toppings!
The staff topped it with Honeystar which I think the colour suits the green tea quite a lot!
But if I were to choose, I would personally choose to top it with Oreo crunches!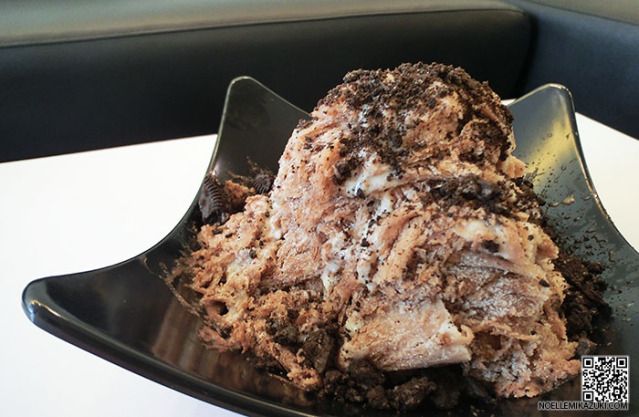 Chocolate - Standard 6oz
SGD$4.50
This is absolutely chocolaty!
So yes, for chocolate fans out there! I would consider this more towards the "sweet" side.
But for 736 and many others, the level of sweetness is acceptable.
MUST TRY TOO!!
In fact everything that we tried that day were super nice that 5 of us ate finish ALL the snow ice.
Can you imagine!! It's really A LOT (if you continue reading), but it's so nice you won't realise!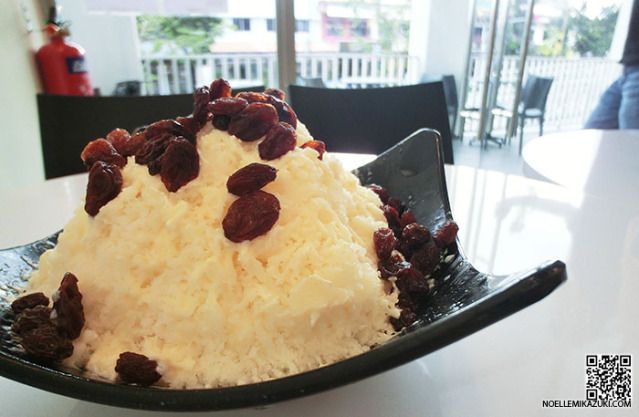 Yoghurt - Standard 6oz
SGD$4.50
I SUPER SUPER SUPER LOVE THIS.
It taste a little like Calpis, but yet a little like lychee flavour.
I don't really know how to describe but this is seriously the best Snow Ice I ever ate!
And I believe (after googling), 32°F is the first store to be selling Yoghurt flavoured Snow Ice!
(It's my first time eating Yoghurt flavour too!)
SUPER MUST TRY.
And the next item I'm about to present to you guys is VERY COOL.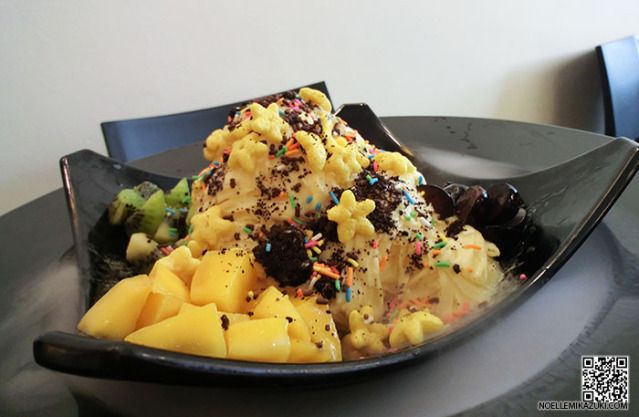 Sky Snow (冰天雪地)
SGD$18.80
Suitable for 4-6 pax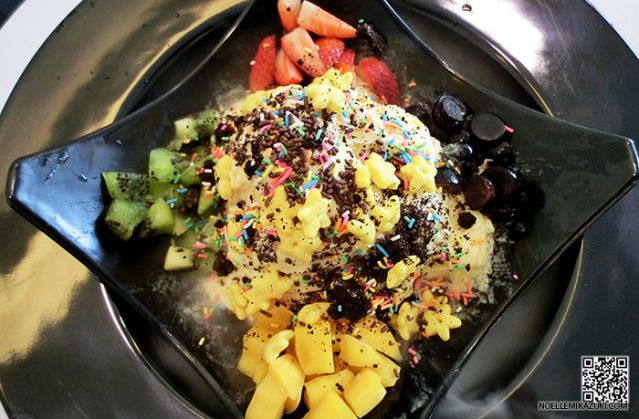 This is one of 32°F's creation, Sky Snow!
It's humongous!! As description above, for 4-6 pax.
I believe many of you have eaten Snow Ice before too, be it overseas or in Sg.
But have you ever shared snow ice?
For me, this is my first time eating such a big portion of snow ice, shared between 5 of us!!
It's really cool because you can just order one and share within your friends than order one each!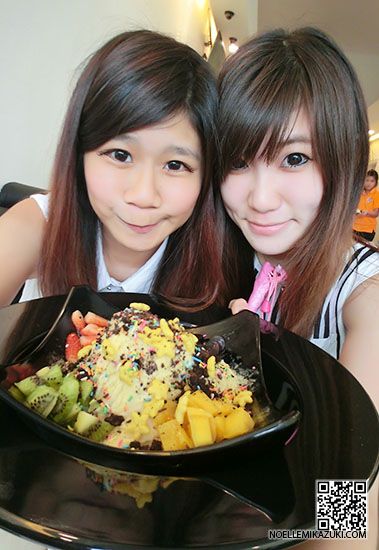 Myapplepie AND me with Sky Snow!!
It's really bigger in real life!! The picture ain't doing the Sky Snow justice!!
For Sky Snow :
1 Base Snow Ice (16oz)
4 Double Potion Fresh Fruits
4 Toppings
(You guys can choose to change the fruits & toppings you want!)
At only SGD18.80!!
So worthwhile!!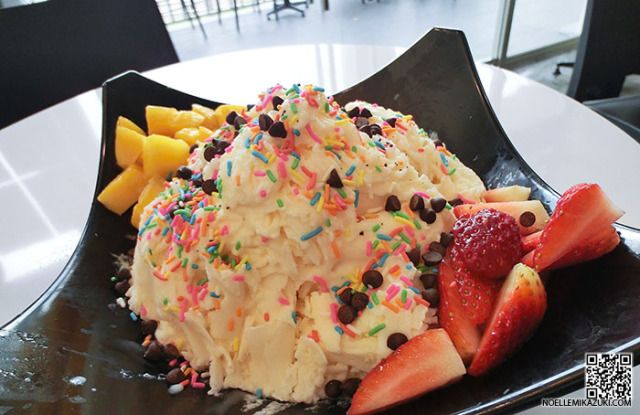 Lover's Concerto (冰之恋)
SGD$9.90
Suitable for 2-4 pax
AND YES, VALENTINES IS COMING.
BRING YOUR VALENTINES HERE TO LOVEY DOVEY!!
The Lover's Concerto is another of 32°F's creation!
You can go with your love one or even have double dates!! :)
For Lover's Concerto :
1 Base Snow Ice (8oz)
2 Double Potion Fresh Fruits
2 Toppings
(You guys can choose to change the fruits & toppings you want!)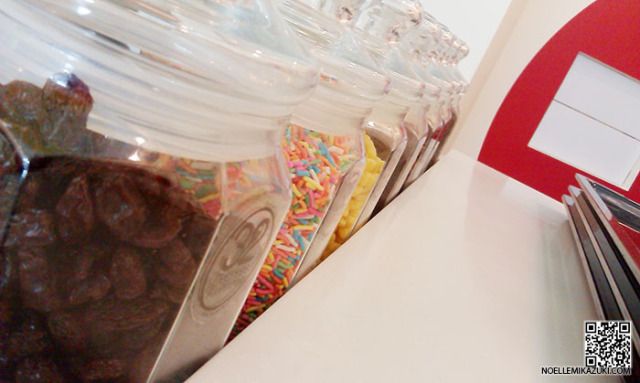 These are the toppings to choose :
Banana
Chocolate Chips
Chocolate Sauce
Coco Crunch
Grapes
Honey Star
Logan
Oreo Cookies
Raisins
Rainbow Sprinkles
Red Bean
Nata de Coco
Durian (Premium)
Kiwi (Premium)
Mango (Premium)
Strawberry (Premium)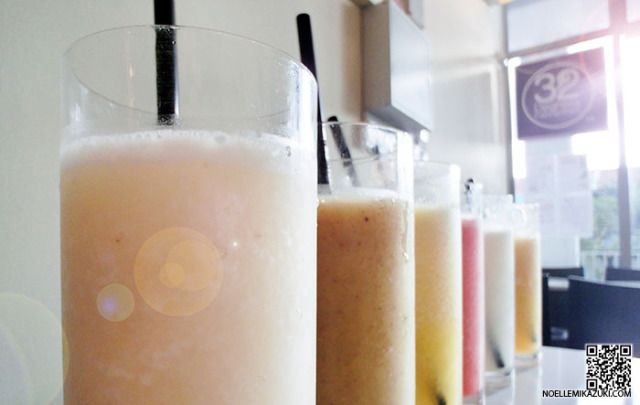 They even sell fresh fruit juice for you to go along with your Snow Ice too :)
ARE YOU FEELING VERY TEMPTED ALREADY?
Because there's more installed for you guys!!
As picture says,
Complete 1 Loyalty Card to get 1 free shave (Snow Ice) &
A chance to take part in 32°F Opening Month Grand Draw!
And the grand draw prize is..iPAD MINI!!
omgomgomgomgomgomg.
There's also a benefit for you guys out there reading my blog!!
On the courtesy of 32°F, I'm gonna hold a giveaway of
32°F's $10 Cash Vouchers x5!!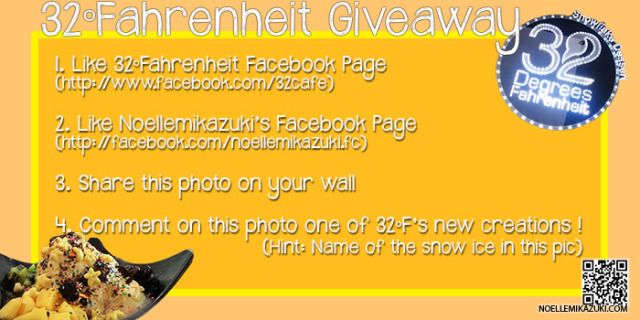 So all you got to do is very simple!
1. Like 32°F's Facebook Page
2. Like Noelle Mikazuki's Page
3. Share this photo on your wall (Public)
4. Comment on this photo one of 32°F's new creations!
ADD ON CHANCES ON WINNING THIS GIVEAWAY:
1. Head down to 32°F's Grand Opening this Sunday (3/2/2013)
2. Take a picture of you & any of 32°F's snow ice
3. Post on my wall/Tweet to me!
Giveaway will end on
5th February 2013
.
SO HEAD ON DOWN TO 32 DEGREE FAHRENHEIT THIS SUNDAY,
I might be heading down too!! :):):)
So.......see you maybe?
Did this QR code for you guys to scan & google map of location will appear!
START SHAVING NOW :)