Sponsored Advertorial
Hello there sweet-toothed!
I'm here today to introduce to you guys
COCOA B
.
Cocoa B. is a very special chocolate brand.
Why is it so special?
Read on and you'll find out! :)
Look at the packaging!
So sleek and classy (Y)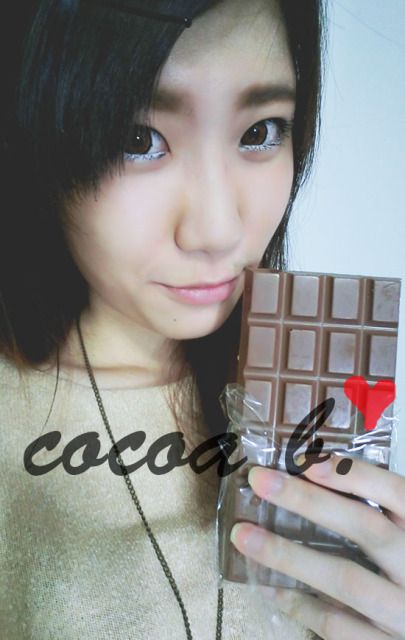 And this looks like an ordinary chocolate bar, right?
BUT BEHOLD.
IT HAS MY FAV GUMMYBEARS ON IT
♥
Pretty amazing huh?
So, I got to know about Cocoa B, and after checking out their website..
I found out that they actually customize chocolates!!
Yes, to your liking :)
So all you got to do is..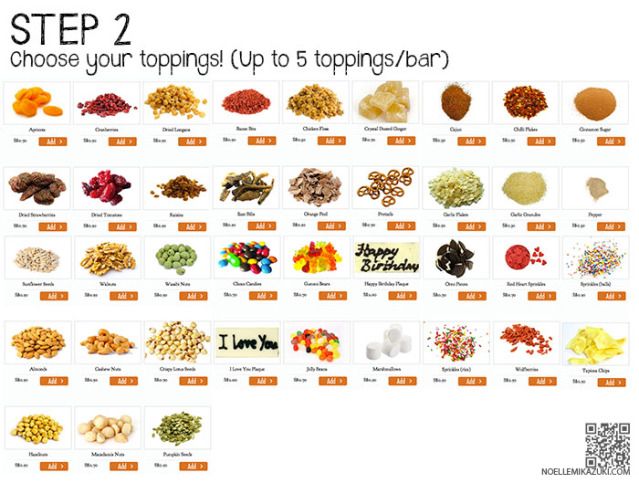 They even have I LOVE YOU and HAPPY BIRTHDAY plaque for gift options!
And they'll deliver it RIGHT TO YOUR DOORSTEP.
How awesome is that?!!
So here's a share of my chocolate creations!
(Self-named)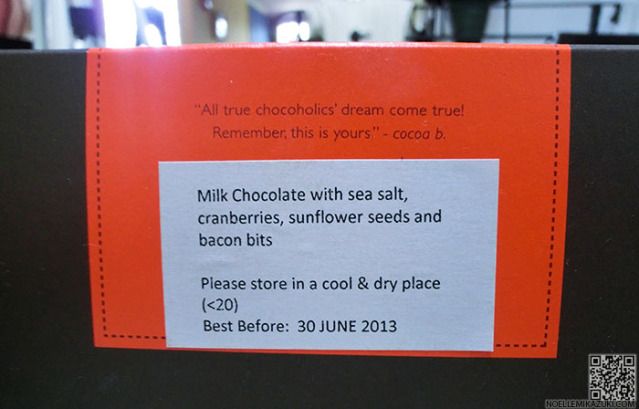 The reason why I named this SEA LOVE is because,
This chocolate consists of both SALTY and SWEET flavors to delight your tastebuds!
Yes, you didn't read it wrong.
BACON and SEA SALT in MILK CHOCOLATE.
Before I received the chocolates, I was expecting a weird taste for this combination.
But it turned out surprisingly good.
And I repeat myself,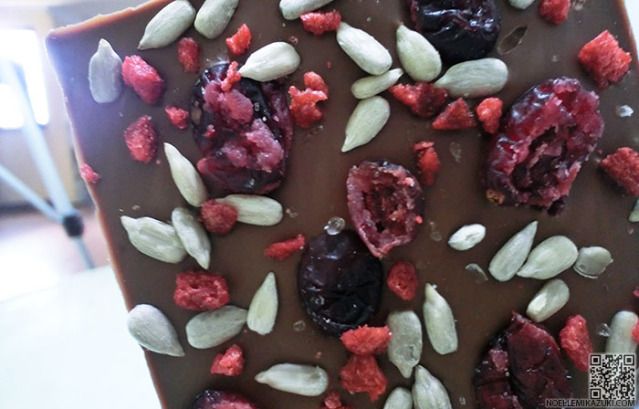 My readers out there should know that I'm true to my recommendations.
I won't say the food is good when it isn't.
BUT THIS IS REALLY GOOD, I SWEAR.
Some people find it weird to have salty in sweet, but I LOVED IT.
Will definitely order it again!
(P.S. I finished this bar of chocolate already!:/)
And the second creation!!
Ok, basically it's named after gummybears.
YOU GUYS KNOW HOW I GAGA OVER GUMMYBEARS!
And when I saw the web having gummybears as topping, I immediately chose it!!
I chose DARK CHOCOLATE to go with gummybears and the rest cause I didn't want it to turn out too sweet. And indeed, it wasn't too sweet!!
It was definitely sweeter than the first one but I like it the way it is! :)
LOOK AT THOSE GUMMYBEARS~
Meoowwwww so cuuuuteeee

♥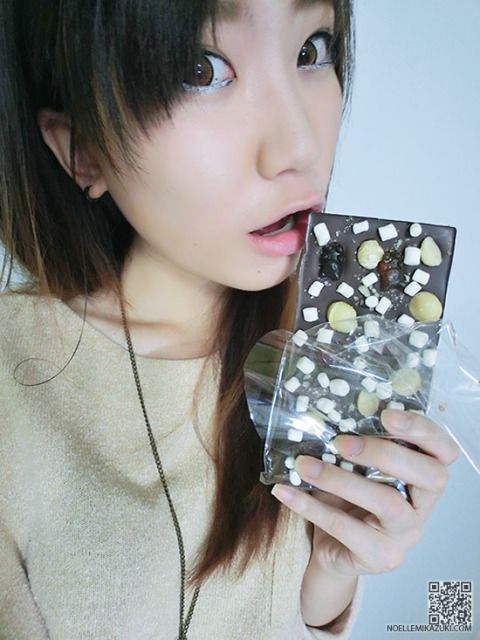 See my happy face?
BUT IF YOU'RE WORRIED ON GETTING THE WRONG COMBINATIONS,
Fret not.
Because Cocoa B. got their recommended creations for you guys to try out!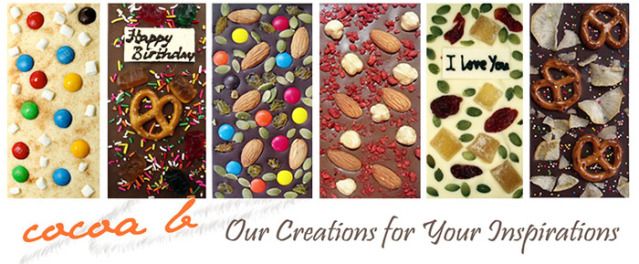 And this is their top seller, BACON NUTS.
Trust me, their bacon tastes so awesome on milk chocolates!
SO HEAD OVER TO THEIR WEB NOW
TO MAKE YOUR VERY OWN CREATIONS!
You guys should REALLY try it.
Do share with me your experiences on your creations too! :)
AND TILL THE NEXT POST,
GUMMYBEARS \m/